Career Guidance Talk
During the "English Week" a career guidance talk was held at the school hall. This talk was given by the Alumni, represented by a lot of the ex-SMSSians across the years.
SMSS78 also contributed in "berBUDI" to the school. We were represented by Captain Hizamuddin Zainal Abidin, who talked about career in the sky.
Abdul Halim gave an overview of the Mechanical Engineering with emphasis on the oil and Gas industry.
Rusihan Anwar Zaihan gave his perspective on the Civil Engineering sector and Information Technology. Anwar emphasised the importance of networking with your peers and friends.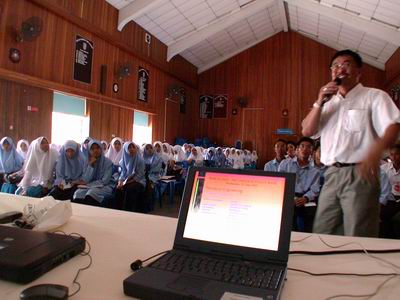 Halim missing his cue on the karaoke screen...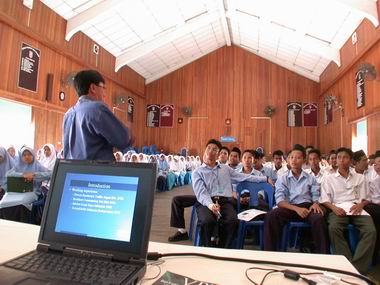 Anwar crooning away...